Days out
Fowlsheugh
Crawton
Open
See opening times
Tread the coastal cliff-top walk over grassland to reach the stunning 30-metre sea cliff view. In spring and summer, thousands of seabirds adorn the cliffs, while autumn and winter highlights the choppy seas below.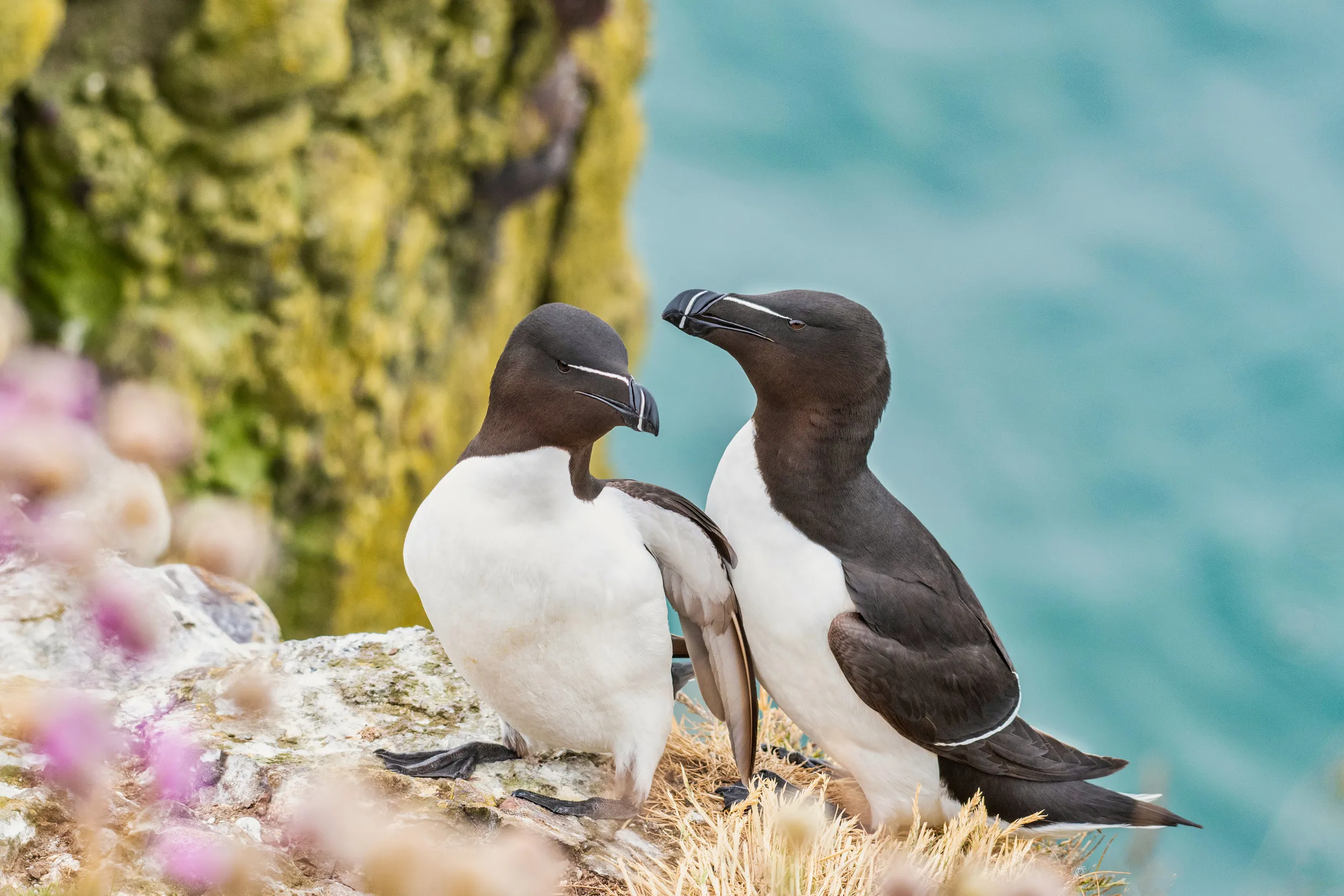 About
The spectacular cliffs at Fowlsheugh are packed with more than 115,000 breeding seabirds during the spring and summer months. This is the largest mainland seabird colony on the east coast of Scotland, and the cliffs become crowded with Guillemots, Razorbills and Kittiwakes, along with a few Puffins and Fulmars too. If you're lucky, you might also spot Grey Seals and dolphins in the water here.

Although the seabird experience is limited to May to early August, Fowlsheugh provides a great walk for all months of the year. A small shelter at the end of the trail overlooks the breeding ledges.

Running for around three kilometres along the coast, Fowlsheugh is part of a wider Special Protection Area (SPA), designated for its number of seabirds. It also lies within two Site of Special Scientific Interests (SSSIs).
Contact Fowlsheugh
Fowlsheugh, Stonehaven, Aberdeenshire, AB39 2TP